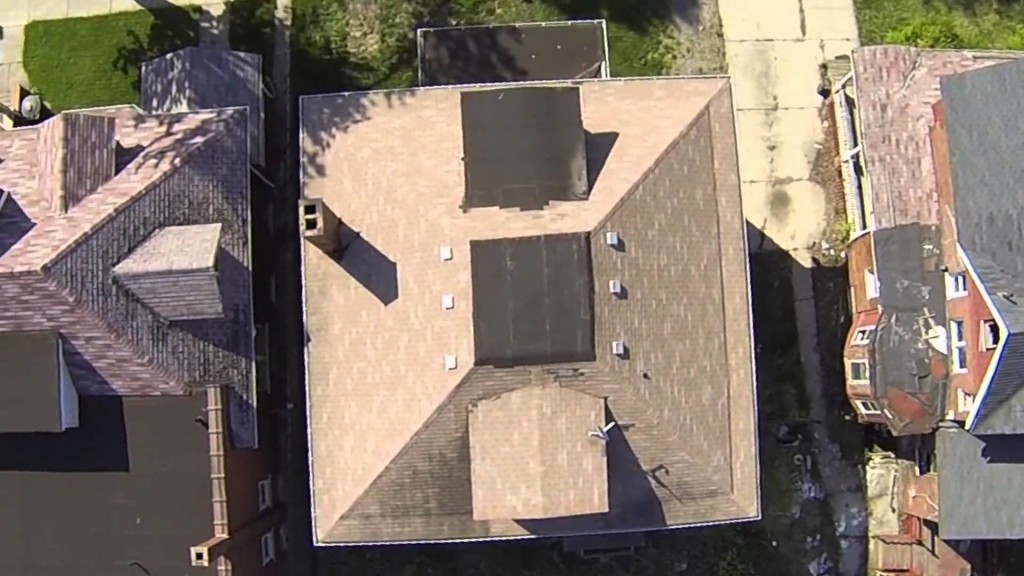 There are many ways unmanned aerial vehicles (UAVs or drones) can be used productively to reduce the cost and improve the efficiency of building inspections. The high definition video and still photos we achieve using our DJI Phantom 3 Professional UAV can be used to assess the condition of walls and windows in multi-story buildings, or to inspect roof areas of even very tall buildings without the need for the expense of ladders, scaffolding, cranes or motorised lifts.
Inspecting a building roof, walls, windows or other external structures using a UAV is more cost-effective and safer than traditional building inspection methods and can also produce much more timely results. The 4K video and 12 MP still images produced by our UAV cameras are better than the naked eye at detecting potential issues.
Privacy of residents in a building or high-rise structure is a serious concern and we always require that tenants and strata title owners be given written notice that such inspections are occurring, including the time and date, so they can take appropriate precautions to protect their privacy during the inspection.
UAV building inspections are particularly useful when preparing evidence for insurance claims following a storm, cyclone or other major disaster. We can gather informative video and imagery very quickly, within days of the event, allowing your claim to proceed faster than would otherwise be possible. Even if your building is unreachable due to flooding or other obstacles, a UAV can often get in and provide detailed information about how the building has been impacted.
One of the most significant applications we see in UAV building inspections is when assessing the condition of buildings, especially those with weather or storm related structural damage that may mean external inspections are difficult and dangerous using conventional methods. A UAV can go where people can't and the extremely high resolution video and photographs can be used to zoom up close and inspect structural problems for reporting or assessment.